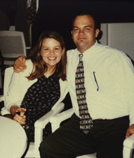 Kari-Maid of Honor Kari is the sister of the bride, and lives in Hoffman Estates, outside Chicago. She recently graduated from the Kendall College School of Culinary Arts.



Karleen- Maid of Honor
Kris and Karleen met at Springfield High School during their freshman year in Mr. Haven's algebra class. Each soon became a fixture at the other's house. Karleen currently holds the record for most visits to San Diego, and is also a cooking school graudate. She works as pastry chef and waitress at LaSorella, and is manager of Eddie Bauer in Springfield. Unfortunately, Karleen will not be able to make the trip to San Diego.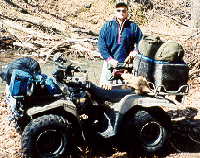 Joe-Best Man
John and Joe both grew up in Uniontown, Pennsylvania. Their friendship has developed since they were in the same cub scout troop as kids. Both attended Laurel Highlands High School in Uniontown and Penn State University in State College. Joe is the General Manager of Facility Services for Uniontown Hospital, Sodexho Marriott Services. Joe was married to Tanya, a nurse, in October 1998, where John served as his best man.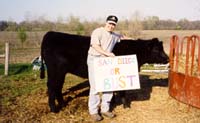 Chris-Best Man
Chris is a graduate of Ohio State University, and met John during their first year of law school at ONU. Throughout their exciting three years in Ada, Chris often served as John's sounding board, voice of reason and pool partner. Chris is currently practicing in his hometown of London, Ohio.


Email us with any questions you may have:
Email the web designer